---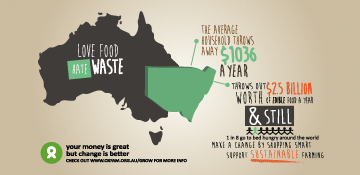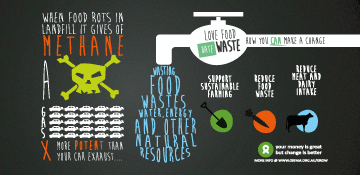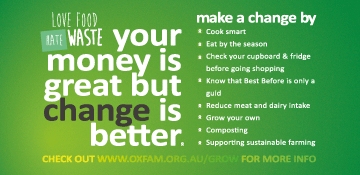 Project Description
Food waste is a complex social, economic and environmental problem that is having an increasingly negative impact on our world. As food lovers, we can enjoy the taste of our food and the social side of eating together. We can also buy, cook and save our food better, reducing our environmental impact and saving us time and money.
Love Food Hate Waste aims to raise awareness about the impact of food waste in NSW and reduce how much 'good' food we waste. Love Food Hate Waste is managed by the Environment Protection Authority (EPA) partnering with corporate, government and not-for-profit organisations committed to reducing food waste in NSW.
Savvy Web Studio created a design to communicate to the masses in the form of a newspaper advertisement. The aim was to use inspiring concepts that have the potential to be implemented solutions. We created a series of advertisements to be run over a number of days on specific pages to target the correct audience. With the use of an infographic style design, we designed an advertisement that has eye-catching content and is easy to understand at a glance. Even those who are oblivious of the important facts will have that interest to look at the advertisement. Its design will fascinate everyone even those who do not have interest in that information. No doubt, it is indeed an effective manner of presenting facts.
Due to its unique way of presenting information and its clear manner of arrangement, it can easily persuade the readers. It is more convincing and influencing. The readers would less likely doubt the data they are seeing.
The use of bright colours, graphs and shapes make it easy for infographics to be remembered by the people.
Skills:

Graphic Design
Illustration
Typography
Adobe Illustrator